Kunshan, located in the southeast of Jiangsu Province, is a county-level city of Suzhou. It lies in the intersection of Shanghai and Suzhou, north and northeast to Changshu and Taicang, east to Jiading and Qingpu of Shanghai, west to Suzhou and north to Zhouzhuang town, near Wujiang.
Economy & City Reputation
In 2015, the total GDP of the whole city was 308 billion yuan, an increase of 7.5% over the previous year. The per capita GDP of the resident population is 186.6 thousand yuan. The general public budget revenue reached 28.476 billion yuan, an increase of 8%. It has won the top 100 counties of the largest investment potential in the small and medium-sized cities. Kunshan has been rated as the top 100 counties in China for many years.
Culture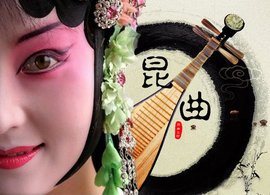 Kunshan is the birthplace of Kunqu opera, which is listed into "Human Oral And Non-Material Heritage Representative Work List" by the United Nations Educational, Scientific and Cultural Organization (UNESCO). The accompaniment of Kunqu opera is mainly composed of music and flute, accompanied by Sheng, Xiao, Suona, Three Strings, Pipa and so on. The performance of Kunqu opera also has its unique system and style. Its biggest feature is the strong lyricism, exquisite movement, and the combination of singing and dancing.